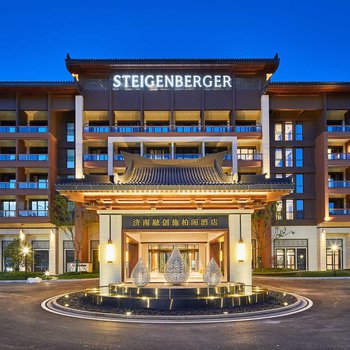 Opened in 2021, the Steigenberger Jinan Fengming is a great accommodation choice in Jinan.
The hotel is located approximately 16km from Ji'nan East Railway Station and 26km from Jinan Yaoqiang International Airport. Seeing Jinan's sights from this hotel is easy with Aoxing Pingpangqiu Club (hengdamingdouxiaoqu), Buddhist Lodge and Jinanshi Zhibang Liangshi Culture Museum all close by.
This hotel makes a great place to kick back and relax after a long day of sightseeing. Guests of this Jinan hotel can make use of the parking facilities.
Our guests rate this hotel as one of the best hotels for cleanliness. This hotel is particularly popular with those traveling with families.